Luxury Sonic Pro Bundle
Sale price

€99.00
Regular price

€224.85
(/)
Featuring our latest innovation, the Sonic Pro Toothbrush, this bundle is the ultimate way to achieve a dentist-level clean at home.  Start your journey to a whiter smile with our best-selling Teeth Whitening Powder PAP+, Teeth Whitening Strips and Whitening Toothpaste, all formulated with Hydrogen Peroxide to achieve optimum whitening without sensitivity.
Includes: 

Sonic Pro Toothbrush

3 x Sonic Pro Replacement Heads 

Travel Case 

Magnetic Charging Stand

Teeth Whitening Strips - 14 Treatments

Toothpaste for Whitening Paste 100ml - Full Size

Teeth Whitening Powder 15g - Full Size
Ingredients

Teeth Whitening Strips - PVP, Hydroxypropyl Methylcellulose, Glycerin, Aqua, Alcohol, EDTA, Stevioside, Sodium Chlorite, D, L-Menthol, Hydrogen Peroxide.

Teeth Whitening Powder - Calcium Carbonate, Mica, CI 77891, Cyclodextrin, Cocamidopropyl Betaine, Sodium Monofluorophosphate, Menthol, Mentha Arvensis Leaf Oil, Sodium Saccharin, Urea Peroxide, Hydroxyapatite, Diamond Powder, Phthalimidoperoxycaproic Acid (PAP), Mentha Piperita (Peppermint) Oil, Aloe Barbadensis Leaf Powder.

Toothpaste for Whitening Teeth - Sorbitol, Aqua, Hydrated Silica, Pentasodium Triphosphate, Sodium Bicarbonate, Cocamidopropyl Betaine, Aroma, Cellulose Gum, Sodium Fluoride, Sodium Saccharin, Hydrogen Peroxide, CI 77891.
Specifications

Up to 70 Day Battery Life (mode dependent)
Specification met: CE
USB-C Charging Cable
Magnetic Click Charger
Gentle Mode : 30,000 Reps/Min
Clean Mode: 40,000 Reps/Min
White Mode: 45,000 Reps/Min
Polish Mode: 50,000 Reps/Min
Luxury Sonic Pro Bundle
Sale price

€99.00
Regular price

€224.85
Choose options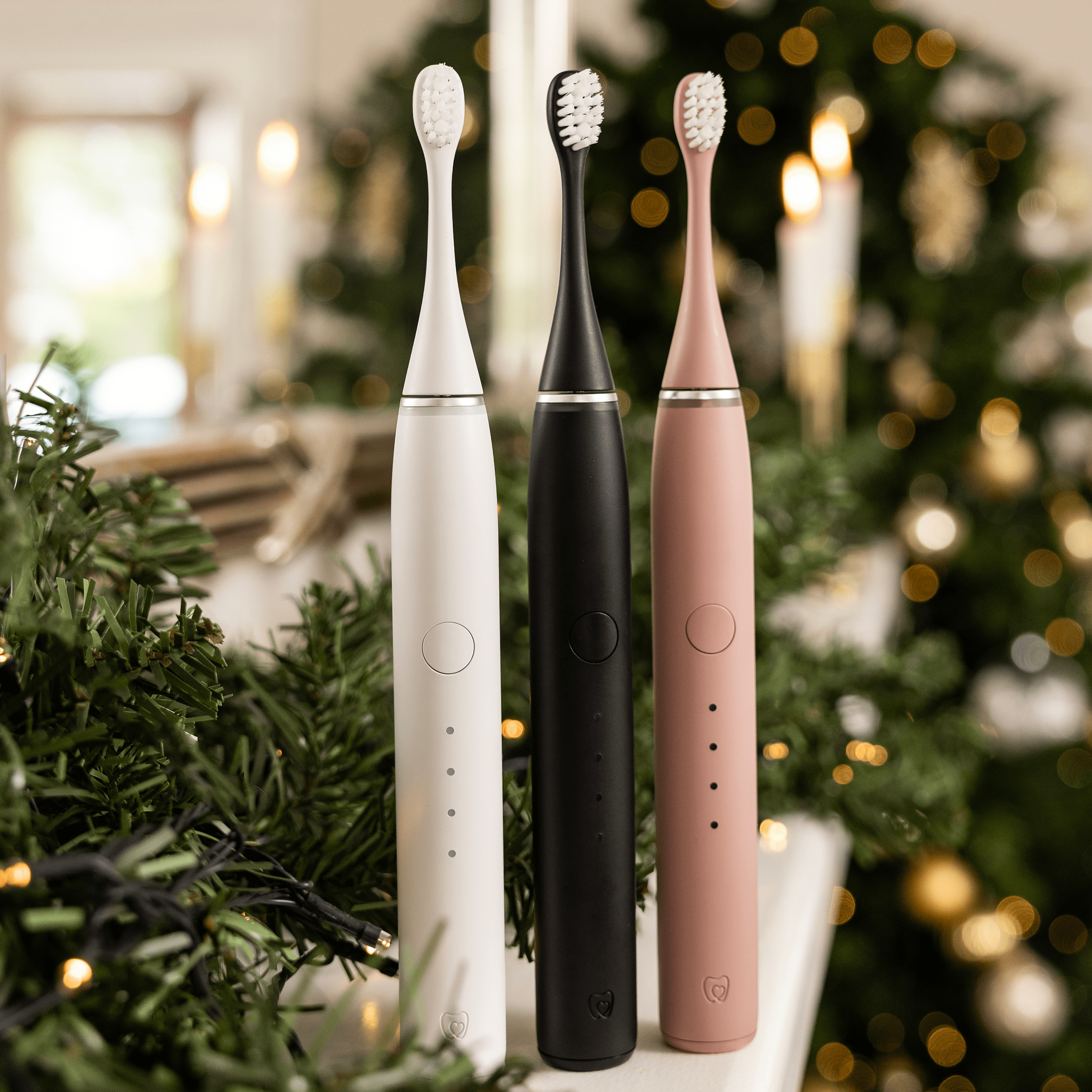 Super Sonic Technology
Equipped with dentist developed technology the new Sonic Pro features a built-in pressure sensor to protect gum health, visual quadrant timer and a micro point tongue cleaner to help reduce bacteria and alleviate bad breath.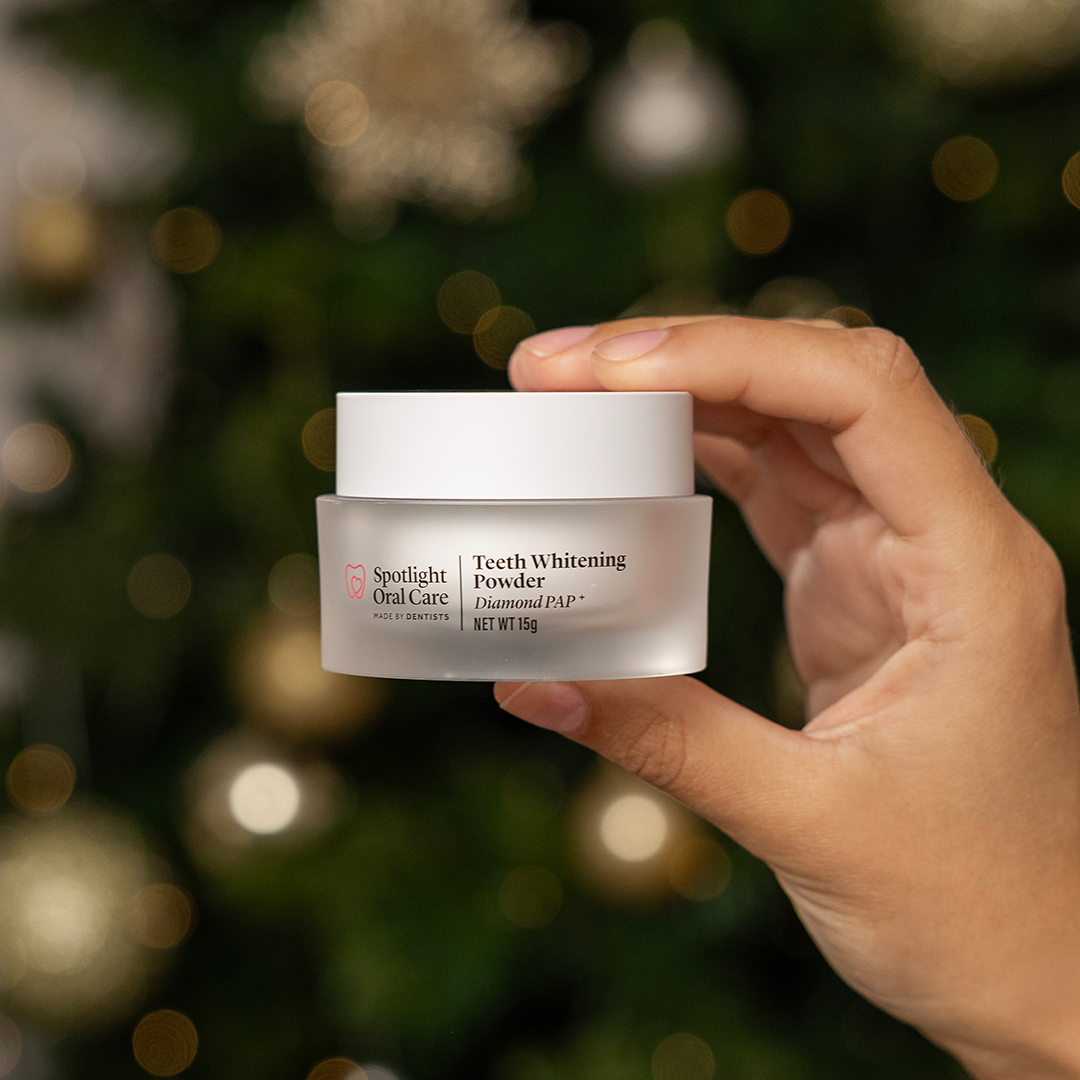 Instant Whitening Results
Our Teeth Whitening Powder contains active whitening ingredients Diamond Powder, PAP and Hydrogen Peroxide.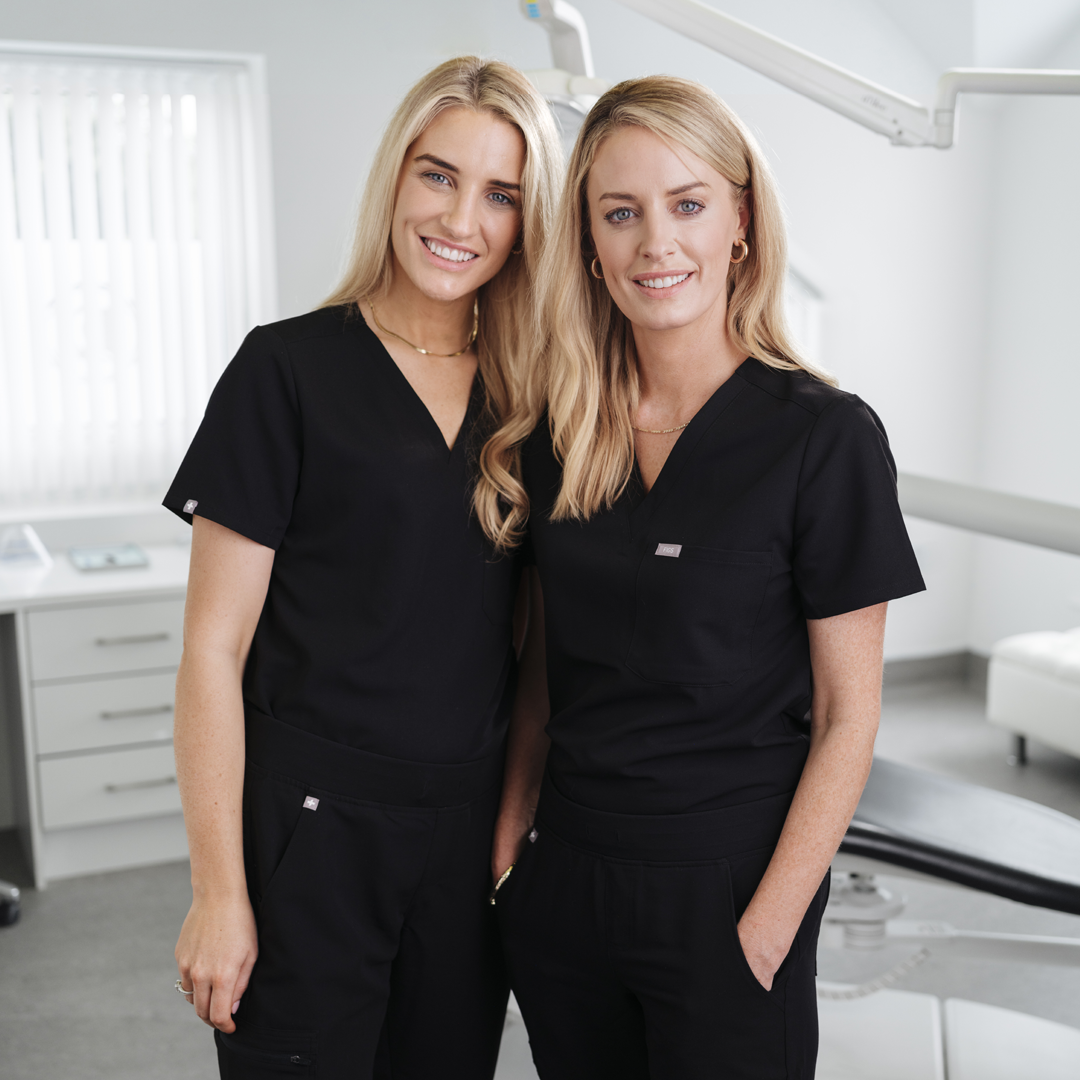 Dentist Developed Whitening
Made by dentists, our Teeth Whitening Strips and Whitening Toothpaste use active ingredient Hydrogen Peroxide to safely and effectively whiten teeth with no sensitivity.
Sonic Pro
Your most advanced brushing experience yet.
Classic Sonic
Our original, most loved toothbrush.
Battery Life
Up to 70 days
Up to 70 days
Reps Per Minute (RPM)
Up to 50,000
Up to 48,000
Dentist Developed Technology
Micro Point Tongue Cleaner
The Sonic Pro Toothbrush works in the same way as the Sonic, using high-frequency brush movements to ensure a deep and thorough clean. However, the Sonic Pro has an additional setting "Polish" which reaches 50,000 reps per minute. The Sonic Pro also features a Pressure Sensor to protect gums from excessive brushing, a Micro Point Tongue Cleaner to help alleviate bad breath, and a two-minute Visual Quadrant Timer.
Our Sonic Pro Toothbrush has four different cleaning modes - gentle, clean, white and polish so that you can customise your brushing experience to meet your specific needs
with the sonic toothbrush doing all the work for you. The high-frequency brush movements ensure that both your toothpaste and oxygen reach those little spaces between your teeth that can be hard to get to. This technique ensures your teeth are receiving the best clean possible with the sonic doing all the work for you.

Gentle Mode - 30,000 RPM: Vibrates with lower intensity, gently brushing teeth and gums. If you have sensitive teeth or gums or you find the sonic vibrations a little strong at first start off with the gentle mode.

Clean Mode - 40,000 RPM: Works with superior efficiency to clean deep between the teeth and to remove plaque.

White Mode - 45,000 RPM: Works at a higher intensity to remove surface stains caused by coloured food and beverages such as tea and coffee.

Polish Mode - 50,000 RPM: Buffs and shines the surface of the teeth to reveal a whiter and brighter smile.
The Sonic Pro Toothbrush timer works by pausing briefly every 30 seconds for each quarter of the mouth and turning off fully when the 2 minute brushing time has elapsed.
If you are brushing your teeth too hard the pressure sensor will start to flash red, this indicates that you need to reduce the pressure. Once the visual timer light turns back to white this indicates that you are brushing with the correct pressure.

Our Sonic Pro replacement heads are compatible with this device, any other replacement heads are not suitable
Our Teeth Whitening Powder Diamond PAP+ is scientifically designed using active ingredients PAP, Hydroxyapatite and Diamond Powder to lift stubborn stains. Utilising micro-fine powder technology infused with PAP, our Teeth Whitening Powder transforms your existing toothpaste into an advanced whitening treatment, that effectively oxidises stains and whitens the overall smile.


Teeth Whitening Powder Diamond PAP+ will immediately begin oxidising stains on your teeth. Use twice daily and brush for 2 minutes for optimal whitening results.


No, generally not. Higher percentages of hydrogen peroxide whitening systems that you can get at your local dentist's may for a short time but at this low dose (less than 0.1%) sensitivity is generally not an issue. With that being said, you may have an awareness that you have had something on your teeth, but not sensitive.
Yes, Spotlight Oral Care Teeth Whitening Strips contain the active ingredient Hydrogen Peroxide which is clinically proven to whiten teeth.