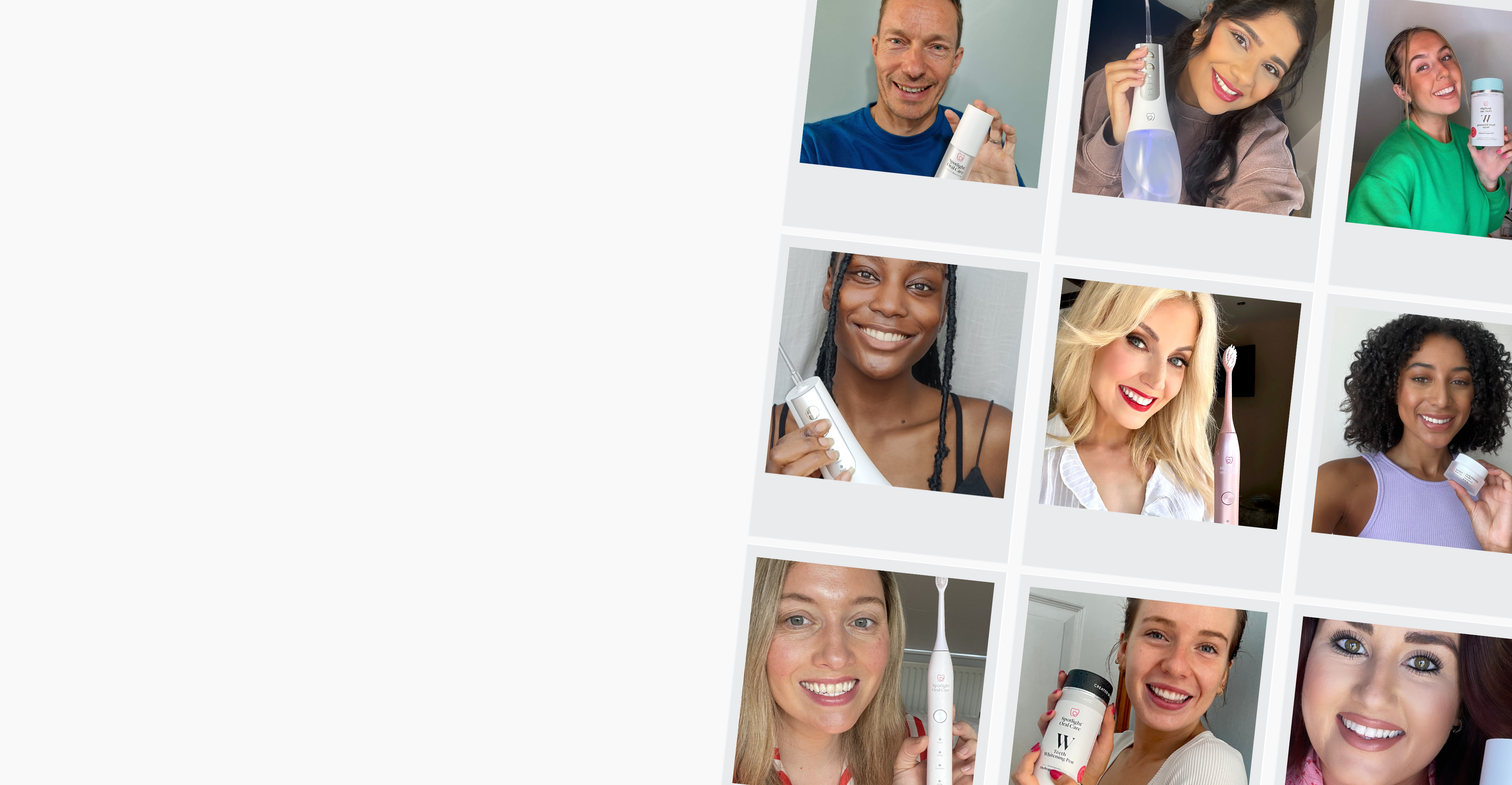 Spotlight Rewards Club
Become a member & enjoy exclusive points & rewards every time you shop!


Earn Points
Watch them add up

Redeem Points
Get exclusive discounts
Silver
Earn up to 499 points
Gold
Earn at least 500 points
Early Access to Sale
✔
✔
Early Access to New Launches
✔
✔
Early Access to Limited Editions
✔
✔
Birthday Offer
✔
✔
Anniversary Offer
✔
Invite to our Smile Trials Community
✔
Feedback on New Products
✔
Free Delivery Pass
✔
Frequently Asked Questions
Simply click the 'Join the Club' button at the beginning of this page and follow the instructions. You will need to create an account using an email and password. Please ensure to be logged in with that same email everytime you shop, so that you can earn points for every order!
If you decide to browse around and therefore leave this page, not to worry, you can always come back by clicking 'Earn Rewards' located at the footer of our website if you are using your computer, or in the navigation bar if you are using your mobile.
Go to the section called 'Ways to redeem your points' located on this page. If you have enough points, you can redeem them for a discount code to use at checkout.
You can review your points balance via the Points History section you can find on this page.
You can use up to 750 points (€20) on one order of at least €100
Your points will expire one year after your most recent order, but don't worry we will send you an email reminder 30 days before the date.
There is no limit! The more you buy and/or share, the more you earn!
Yes, you can! Please note, loyalty vouchers cannot be used in conjunction with other active codes.
Sometimes it can take up to 24hrs for your points to be added to your account, if this doesn't happen, please email us at info@spotlightoralcare.com