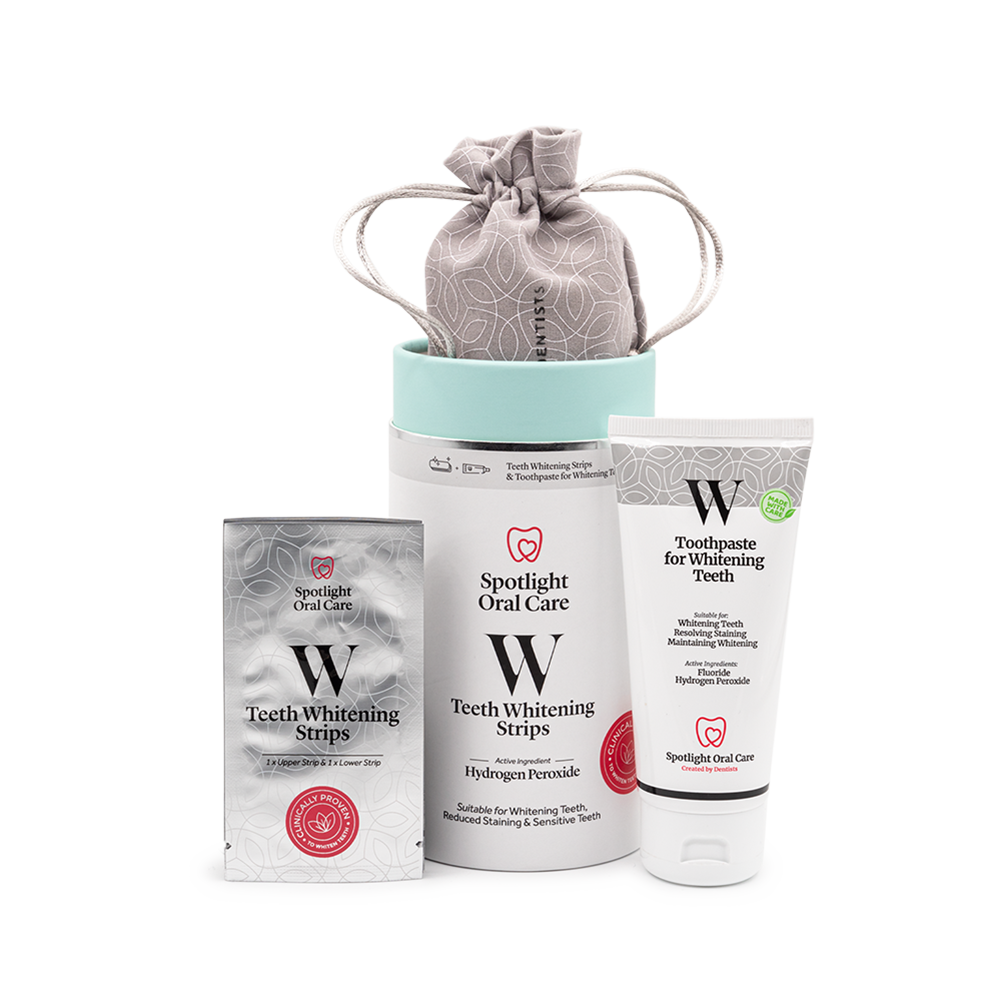 Teeth Whitening Strips
Safe, effective teeth whitening in just 1 hour from your own home. Comes with a FREE full-size Toothpaste for Whitening Teeth.
Made By Dentists
"Our first product is still our best-loved. Professional whitening results at home in just 14 days!"
Dr. Lisa & Dr. Vanessa
Shop Teeth Whitening Strips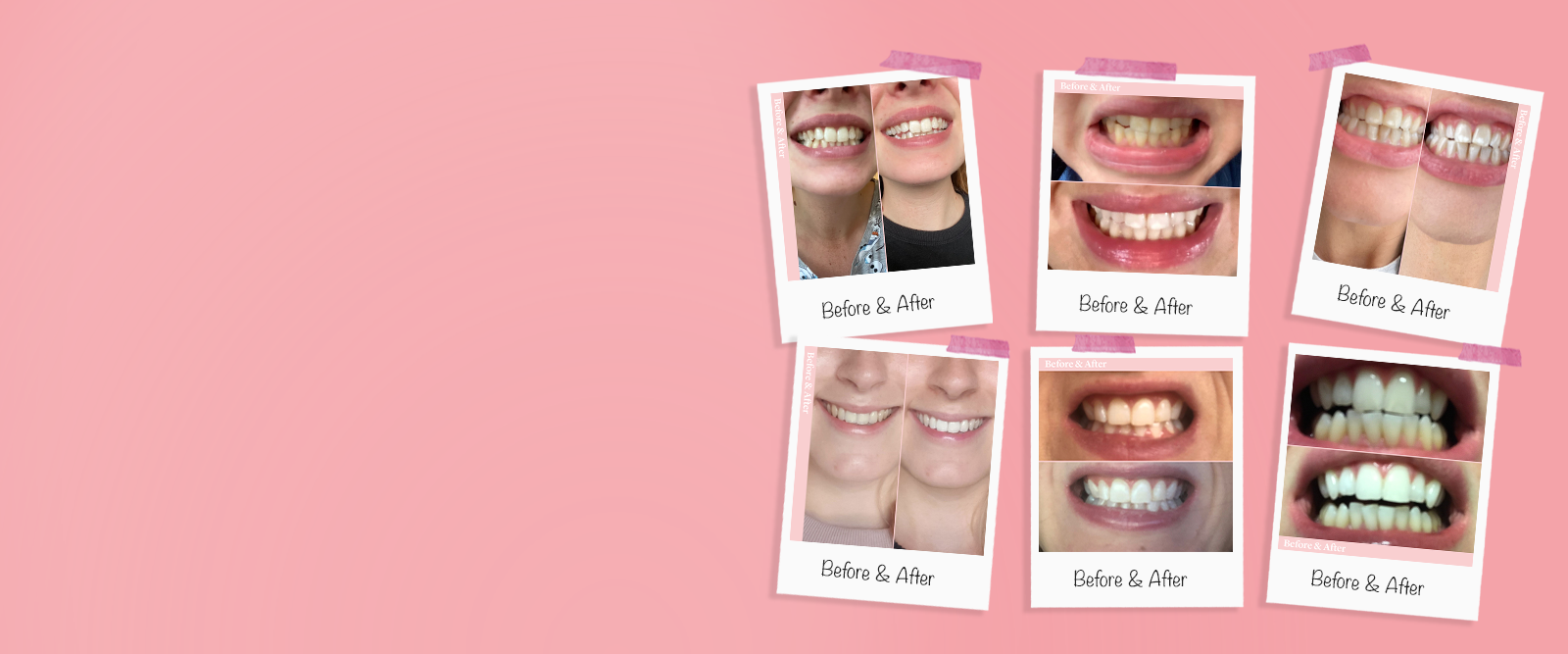 "The Whitening Strips were great! Easy to use and brightened my teeth beautifully. Loved them!"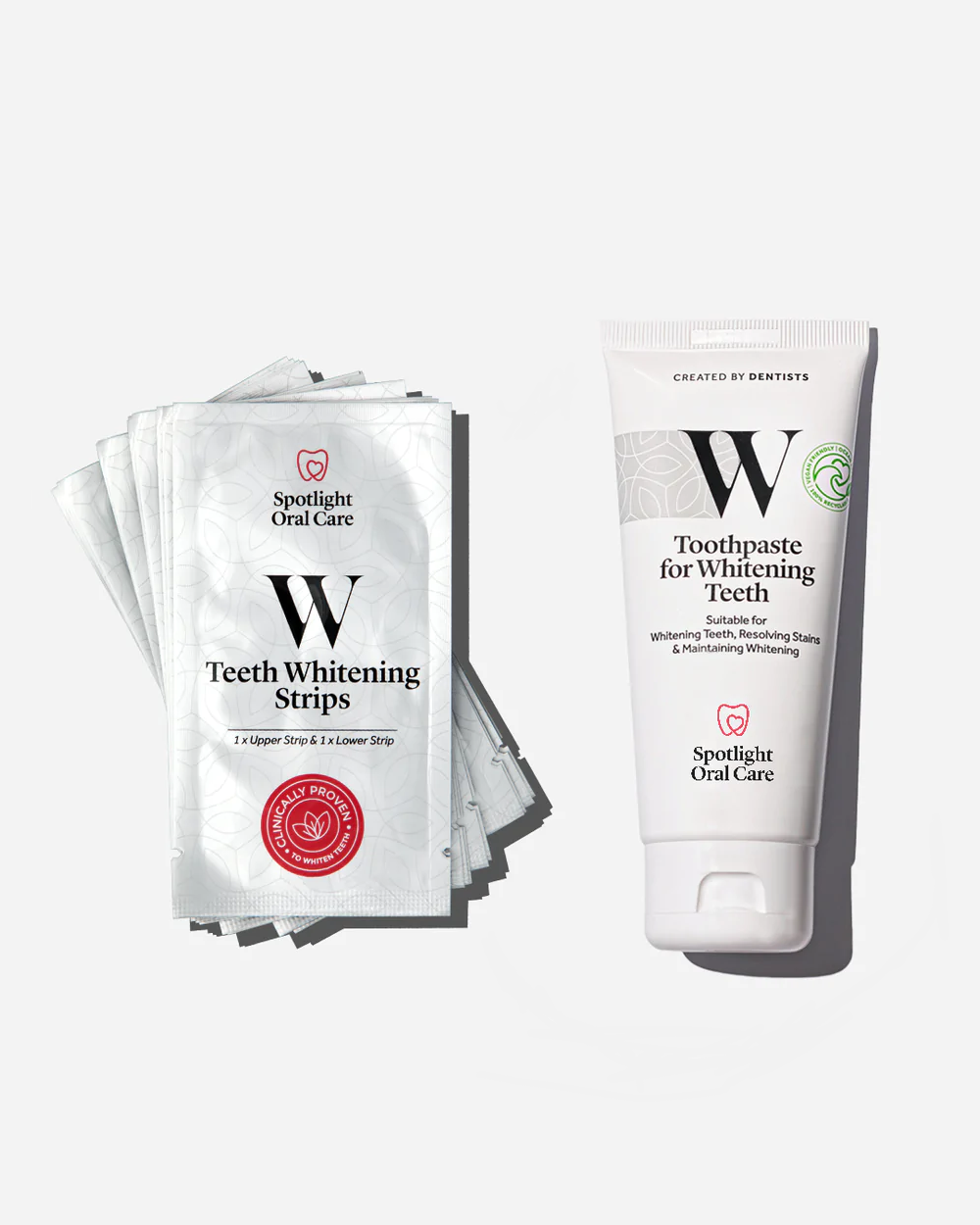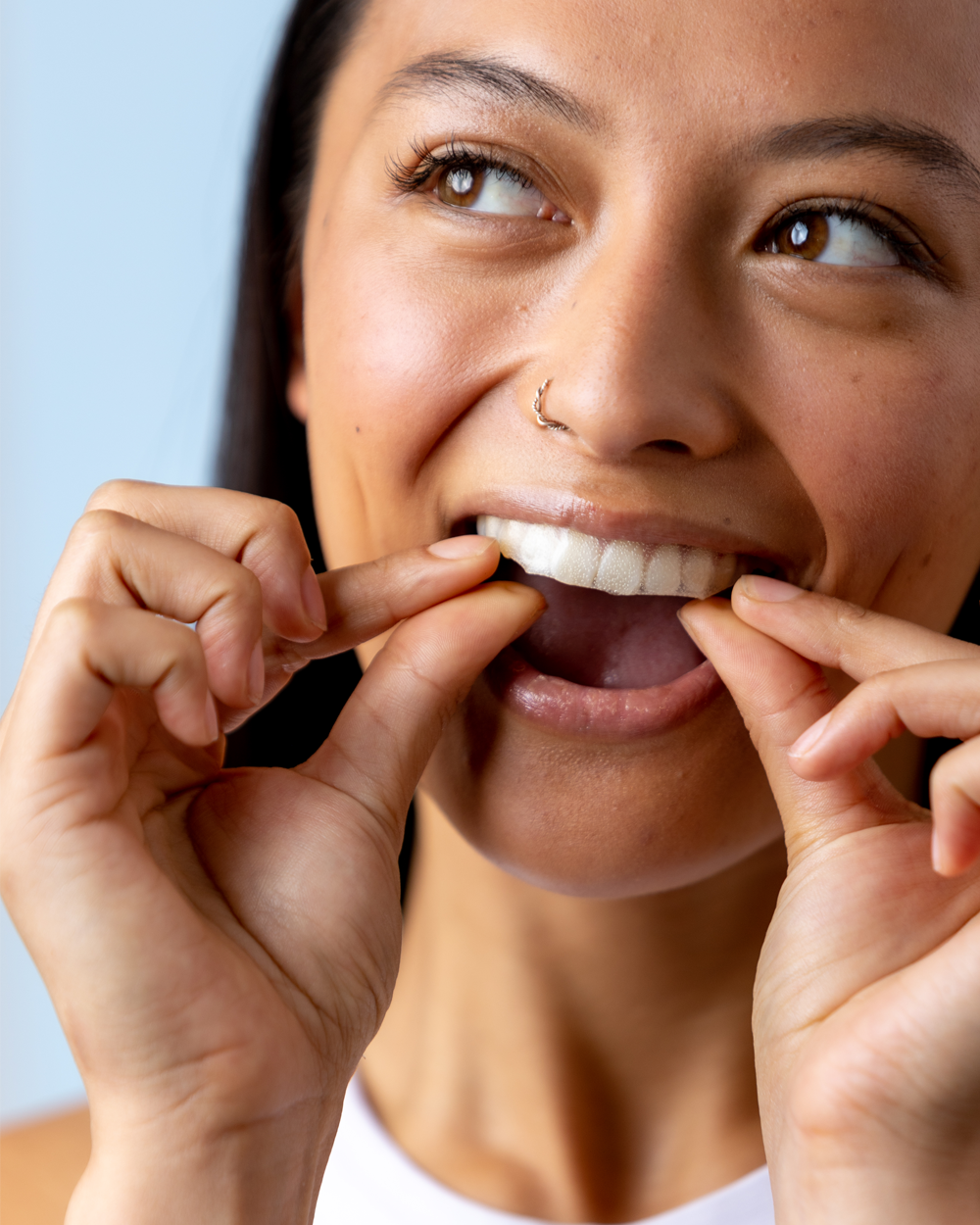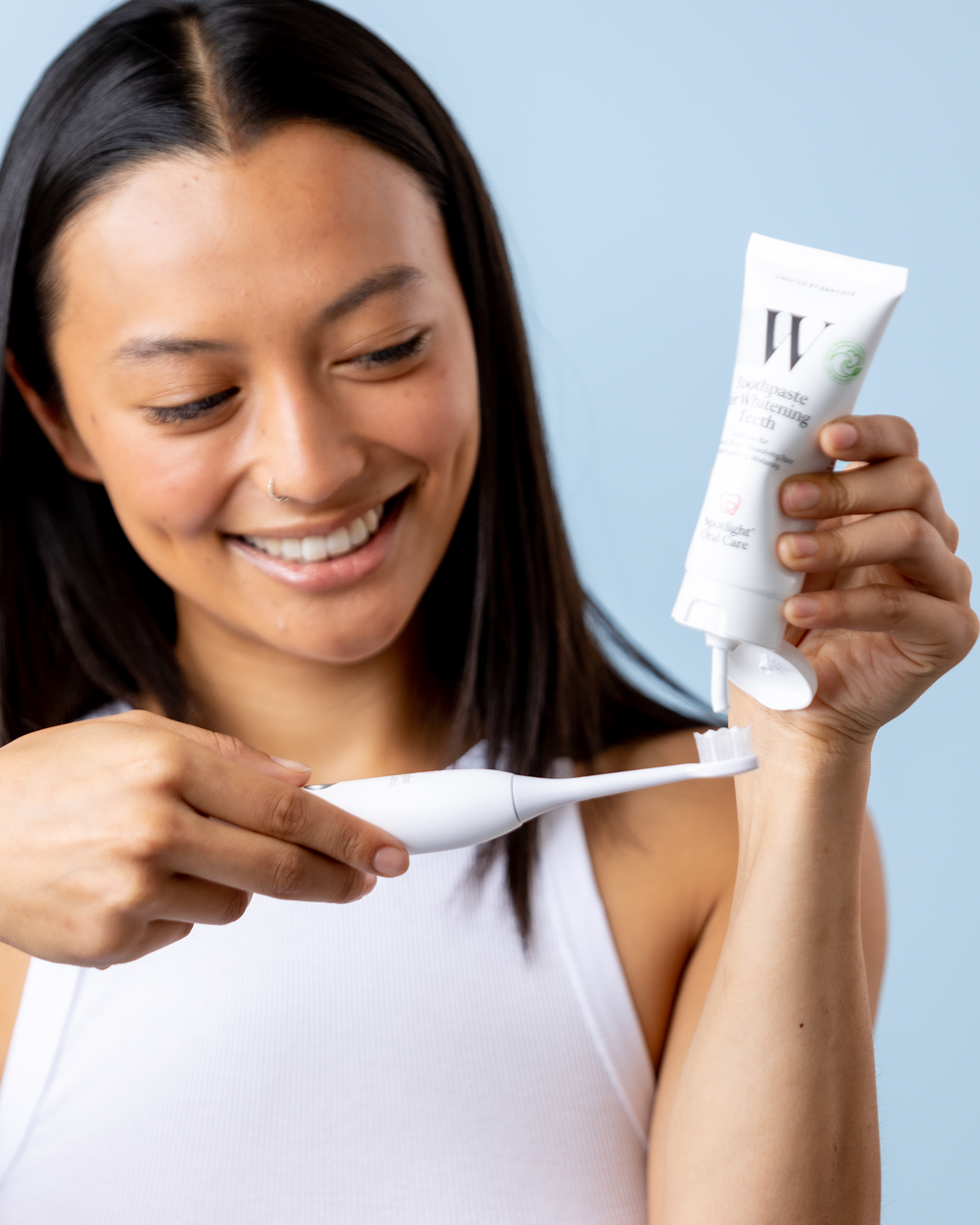 Save 40%
---
No nasties or sensitivity, just a whiter smile in 14 days.•  Full 14-day course of Whitening Strips
• FREEToothpaste for WhiteningTeeth 
• ContainsHydrogen Peroxide• Clinically proven• Made with sensitivity in mind
Apply
Dry your teeth. Apply the short strip to the bottom teeth and the long strip to the top teeth.
Leave On
Wait 1 hour, then remove and brush away any residual gel.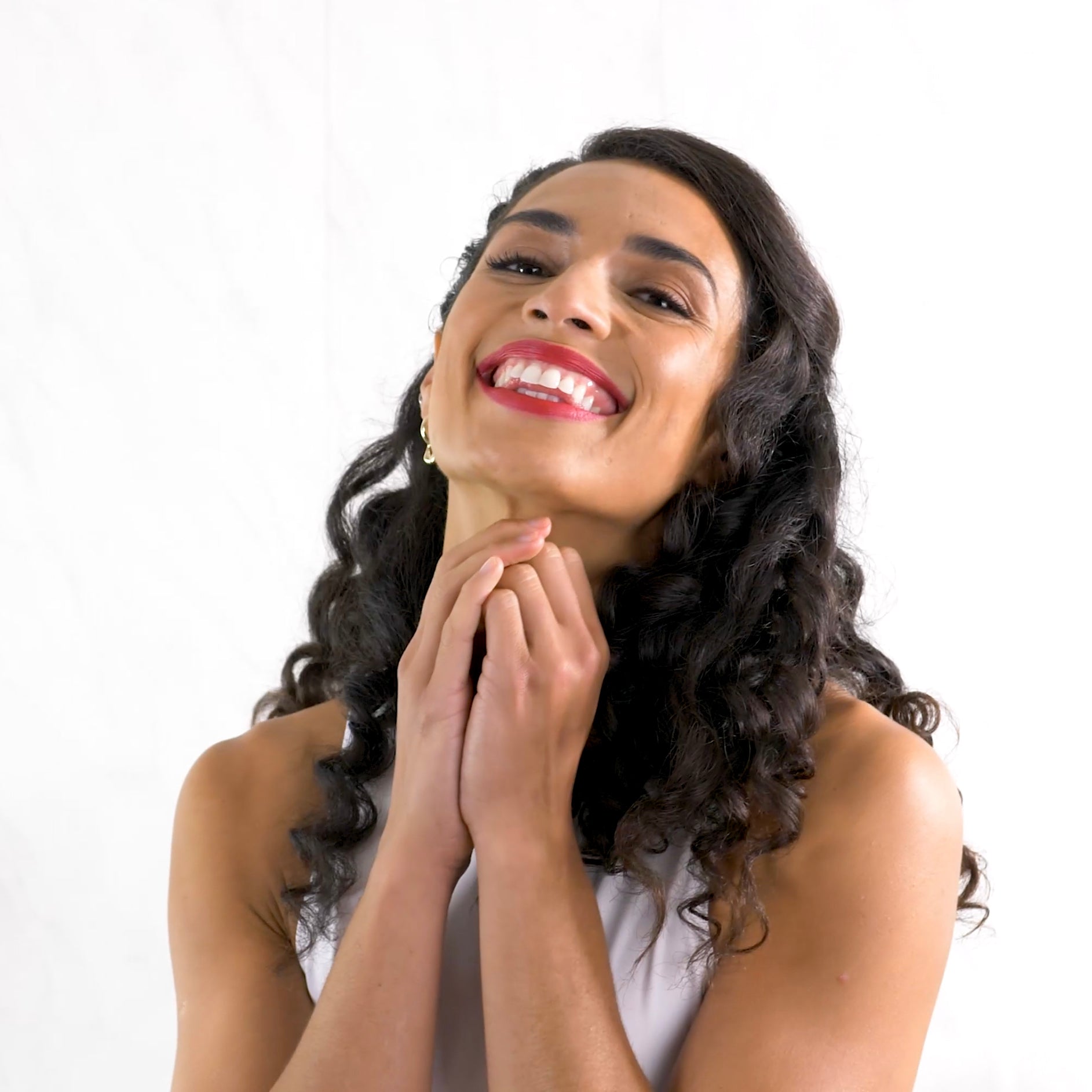 SMILE
Repeat every day for 14 days for a whiter, brighter smile!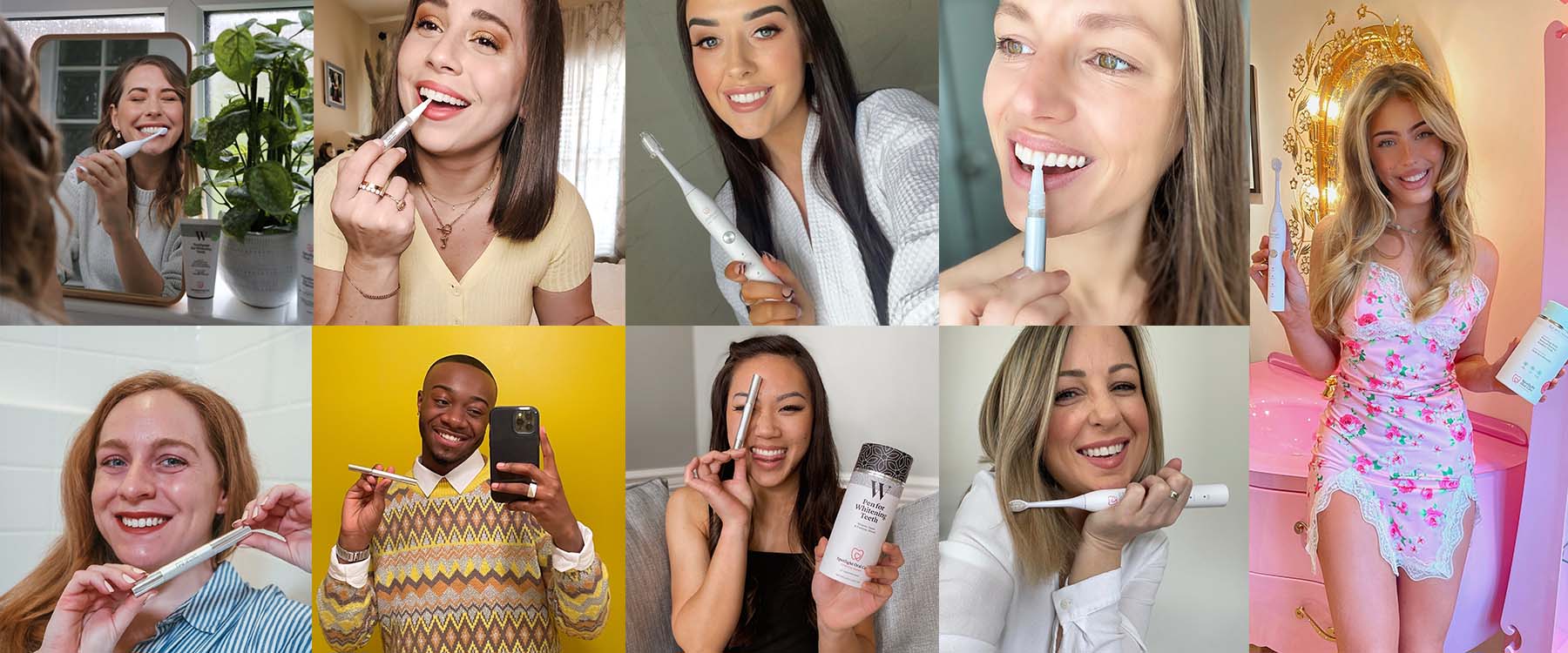 Frequently Asked Questions
The Spotlight Oral Care Teeth Whitening Strips are formulated with the active ingredient Hydrogen Peroxide, which works in two ways: It breaks down stains on the surface of the tooth and it works to lighten the shade of the tooth enamel.
No, generally not. Higher percentages of hydrogen peroxide whitening systems that you can get at your local dentist's may for a short time but at this low dose (less than 0.01%) sensitivity is generally not an issue. With that being said, you may have an awareness that you have had something on your teeth, but not sensitive.
This totally depends on your diet and how much tea/coffee etc you drink. Normally, we recommend repeating a full course of whitening strips every 6 months and try to top up every 3 months with generally 5 days worth.
Yes, Spotlight Oral Care Teeth Whitening Strips contain the active ingredient Hydrogen Peroxide which is clinically proven to whiten teeth.
The longer strip is for your top teeth and the shorter strip is for your bottom teeth.