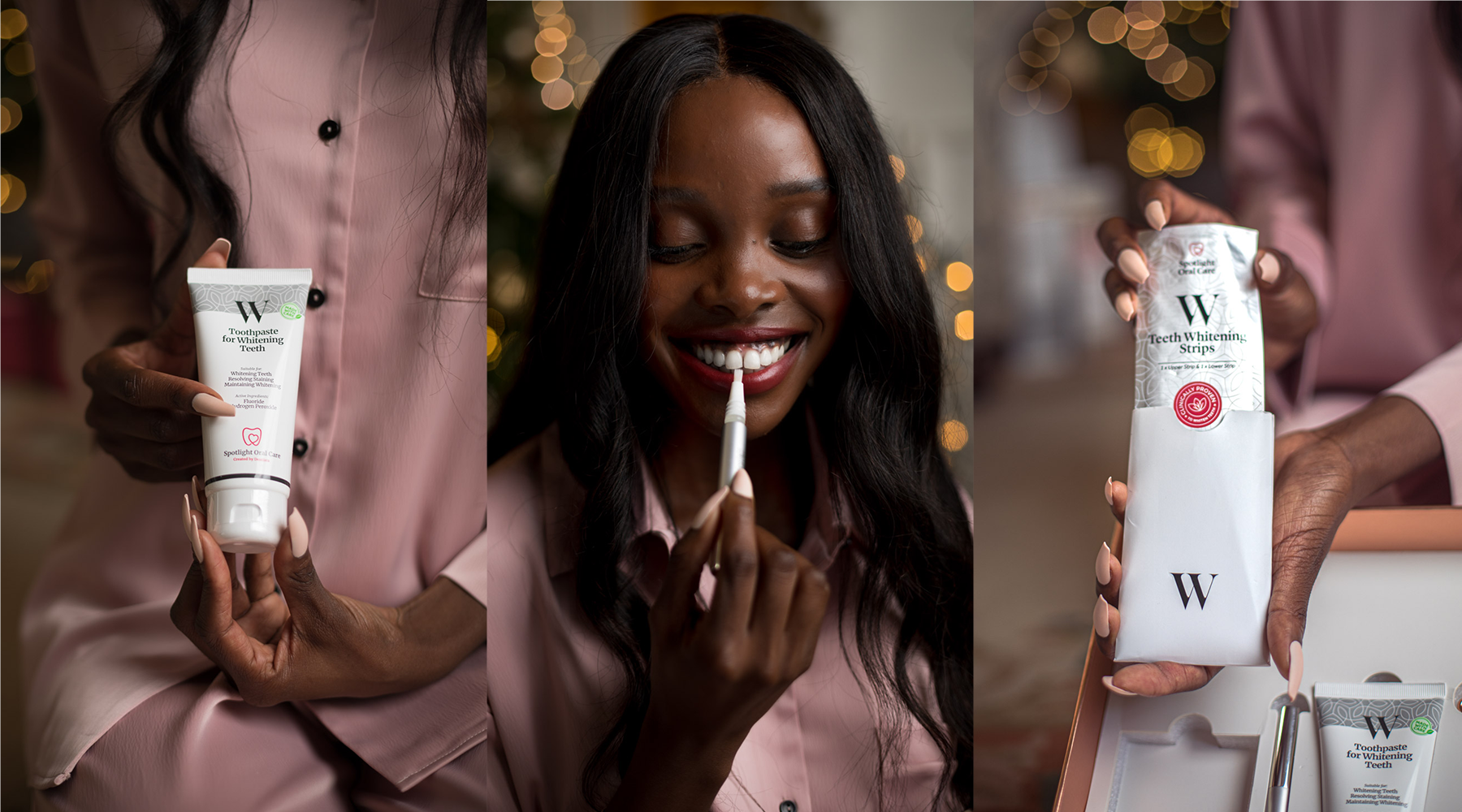 Dreaming of a white Christmas? We've got your smile covered
When it comes to looking and feeling your best throughout the festive season, nothing boosts confidence quite like a white, bright smile. In this guide, we'll give you the tips and occasion tricks you need to ensure your smile sparkles all season long.
Kick start your teeth whitening transformation now, and you'll be ready to sparkle your way into 2022. Start by enhancing your smile using one Teeth Whitening Strip each day from now until NYE, and you'll be ready to shine. Our Teeth Whitening Strips come with a free Toothpaste for Whitening Teeth and can be used twice daily, not just as part of your whitening journey but as part of your everyday oral care routine. 
Wherever you're ringin' in the new year, you're going to want to do it with your best smile yet, right? Now is the time to enhance your smile with our Smile Rejuvenation System, a 3-step micro-needling system that works to plump, revitalise, and firm skin around the mouth and lips. You can use this safe, easy-to-use, clinically approved system as part of your self-care Sunday routine between now and NYE to revitalise your smile! 
We've got all the oral health and beauty essentials to get you dancing into 2022, even the not-so-glamorous essentials. Do you have plans to meet that special someone underneath the mistletoe at midnight? Well, we've got you covered with our Bad Breath collection to ensure you're feeling minty fresh. Our compact Mouth Spray for Bad Breath can be popped into your bag to freshen breath for long-lasting results.
On the topic of handbag essentials, we hope you don't forget to add our TikTok sensation Teeth Whitening Pen. You don't have to sacrifice your smile to enjoy a few celebratory glasses of mulled wine this festive season. Simply top up with our Teeth Whitening Pen to ensure you maintain that bright smile this Christmas. 
Wherever and however you choose to celebrate this festive season, we've got your smile covered every step of the way. Find out more about our best-selling smile saviours at SpotlightOralCare.com.