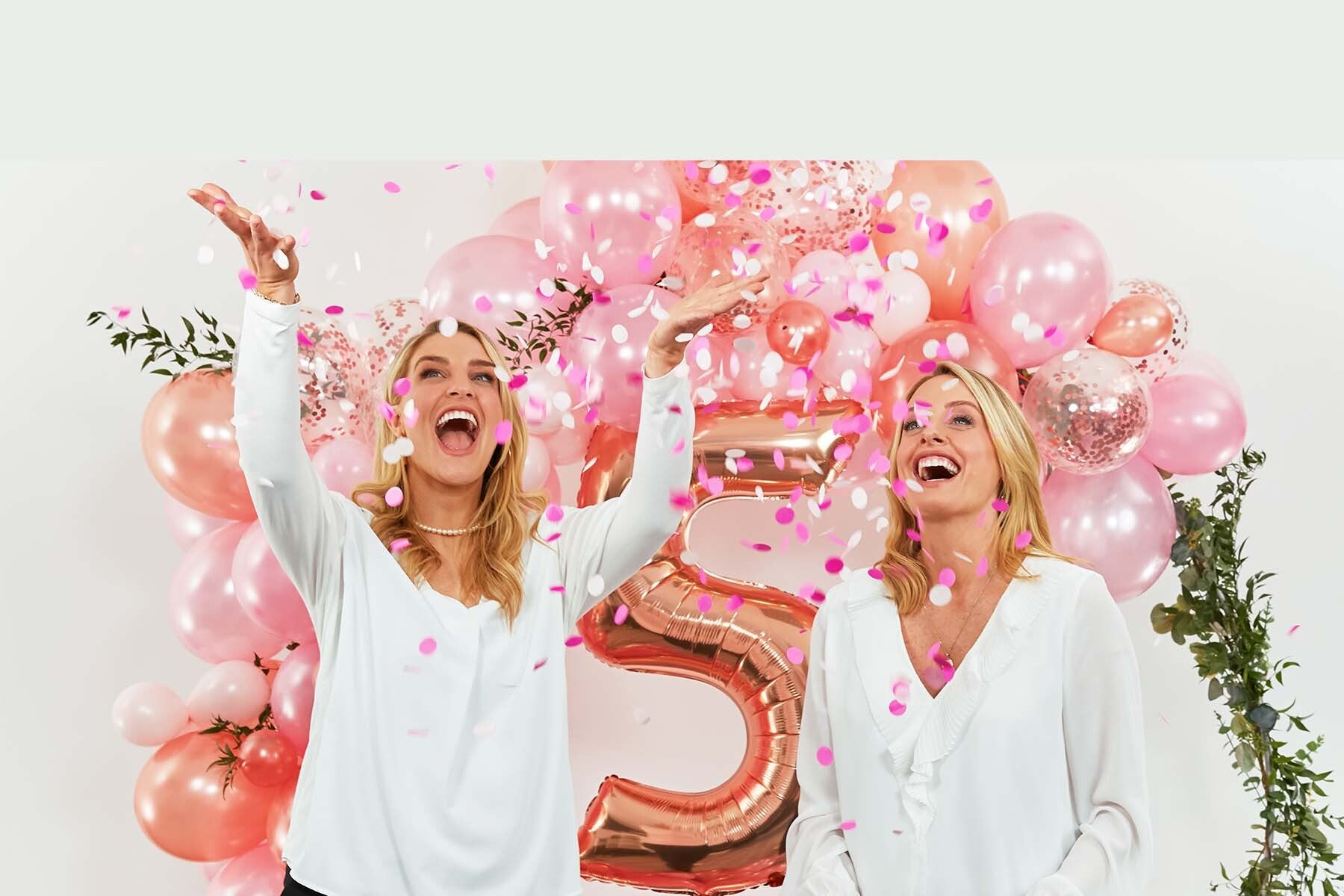 Celebrating 5 Years of Smiles
It's our birthday! We are so excited to turn 5 this September, and we have a lot to celebrate! 
When we started out as an at-home whitening company in 2016, we could never have imagined how far Spotlight Oral Care would come. From new product launches, to growing our team and our community (that's you!), we have evolved into the complete oral health and beauty care brand you love today. It's been quite the journey! 
The best part? We're just getting started. We have an incredible new product launching this September which marks the next chapter in our history, PLUS we have tons of exclusive surprises lined up throughout the month to mark our special milestone. You won't want to miss it. 
Finally, we want to say a massive thank you to each and every one of you for supporting us and making Spotlight Oral Care part of your daily lives. Here's to even more smiles and celebrations to come! 
Lisa & Vanessa