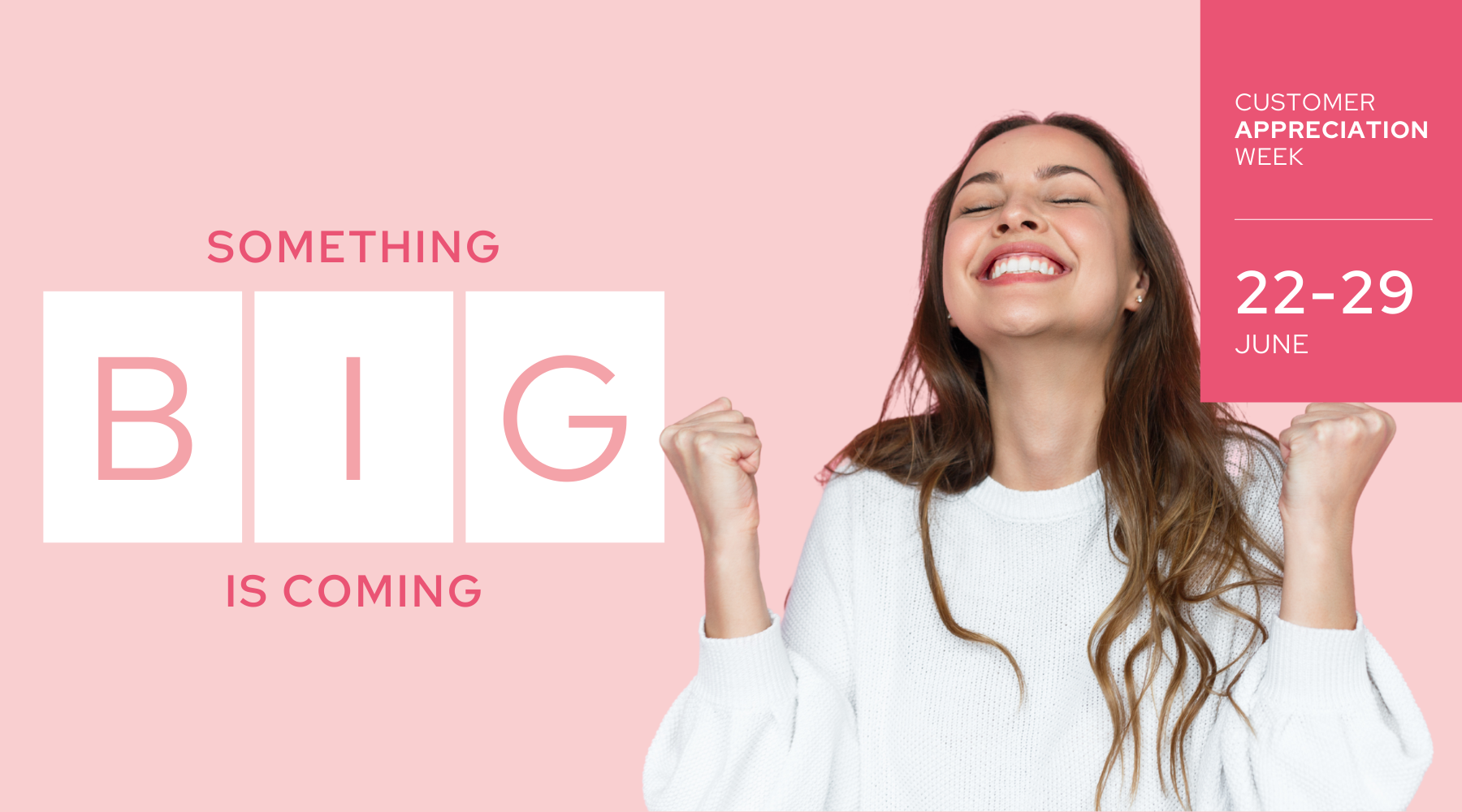 Something Big is Coming for Customer Appreciation Week
Dear you, our incredible Spotlight Oral Care community. You inspire our products, inform our culture and are what make Spotlight Oral Care a company with a difference. With our Love Your Smile programme, we want customers to feel confident again and embrace their uniqueness. It is built around community and is our way of giving back. Every smile is unique, your smile is beautiful the way it is, perfectly imperfect. That's why we're dedicating an entire week to celebrating you.
Introducing our 7 Days of Smiles event!
From June 22nd-29th, we will be hosting a specially curated selection of unmissable events and offers, from masterclasses with some of your favourite Instagram creators to health discussions with Ireland and the UK's leading wellness gurus, bespoke Spotlight Oral Care tutorials with our Co-Founders Dr. Lisa and Dr. Vanessa, VIP discounts, prizes, freebies, plus a few surprises along the way, too. 
Every event has been designed to help you elevate your oral care and beauty routines, and lift your mood. We can't thank you enough for being a part of our Spotlight Oral Care journey so far. Now it's time for us to celebrate how far we have come together. 
Ready to smile? 
Register for the Spotlight Oral Care 7 Days of Smiles event, June 22nd to 29th, HERE.