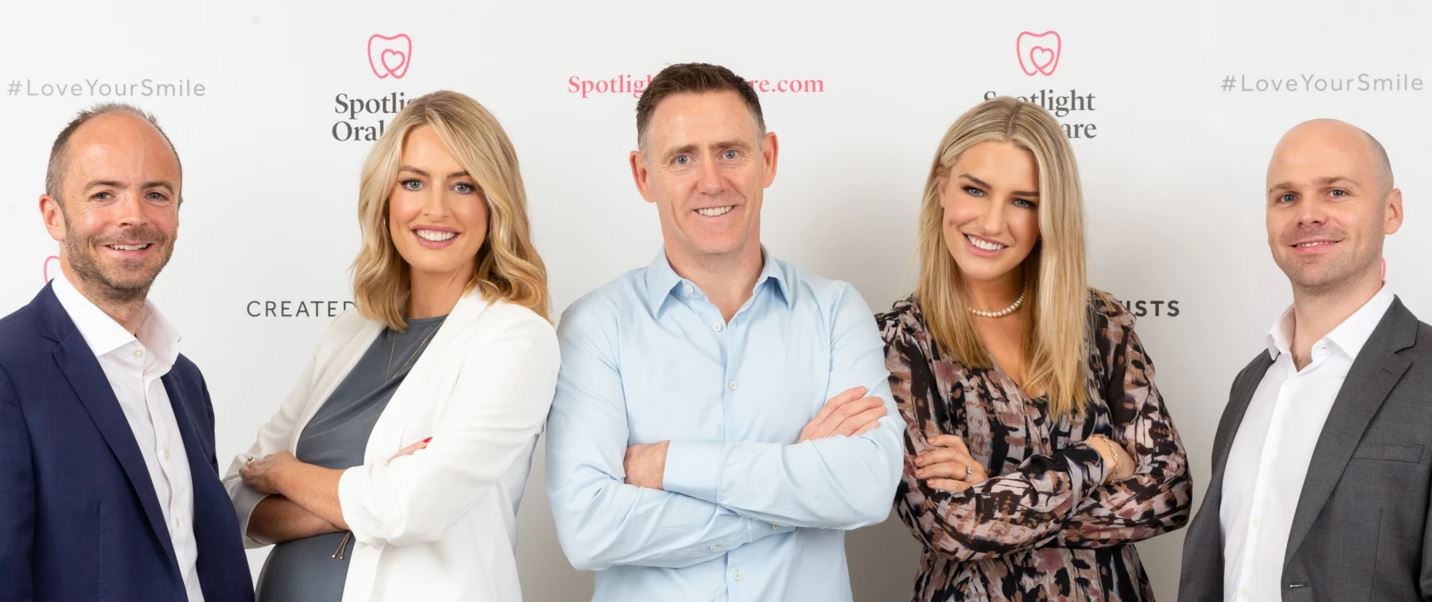 Our Big News: An exciting new journey for Spotlight Oral Care
We're thrilled to announce that Spotlight Oral Care has received a €13 million investment from Irish development and growth capital fund manager Development Capital. With this investment, we plan to expand our product range, and drive international expansion, with a focus on Ireland, the UK, Scandinavia, and the US. 
As we approach our 5th birthday this September we are so excited to continue our mission to create the best clean, clinically proven oral care solutions for every smile, while offering education and guidance to our customers. We are as focused as ever to meet our aim of bridging the gap between oral care and oral beauty while remaining true to our sustainable ethos. 
Over the past 18 months, Spotlight Oral Care has experienced significant demand and growth. Our turnover tripled in the last financial year, proving that we are actively meeting the needs of our customers and helping them to achieve their oral care goals successfully. We launched our hero products in high-profile US retailers including Ulta Beauty, CVS, and Target. Across Ireland, where the products were originally launched, Spotlight Oral Care now enjoys a large presence across pharmacy partners and retailers including Dunnes Stores, Tesco, Arnotts, and Brown Thomas. In the UK, you can find our products in premium stockists including Cult Beauty, Boots, and Look Fantastic. 
Our point of difference is our expertise. All of our oral care solutions have been developed by our co-founders, sisters and dentists Dr. Lisa and Dr. Vanessa Creaven. We are proud to say that all of our products are toxin-free, cruelty-free, and are packaged sustainably, setting us apart from other oral care brands in the market.  
Our team has also played a vital role in our success. Currently, Spotlight Oral Care boasts 52 highly skilled employees across Ireland, the UK, and the US. With this new investment, we will be able to attract and secure new talent, as we take our oral care ethos global. As part of the investment, Spotlight Oral Care Limited welcomes Andrew Bourg, Co-Founding Partner of Development Capital and Partner of BDO to our Board of Directors.
Dr. Vanessa Creaven, Spotlight Oral Care Co-Founder and CEO said:
"This investment by Development Capital is a pinnacle moment for us in the business as we have experienced rapid business growth in the last 12-18 months. The financial support and expertise that comes with this investment will allow Spotlight Oral Care to expand further and continue to help us revolutionise oral care. We are thrilled to be working with a team that supports SMEs like us and look forward to having Andrew on our Board of Directors."
We are so excited for you to join us in this new chapter. As part of our Spotlight Oral Care community, our last shout-out goes to you. We couldn't have done it without you. Here's to making even more smiles happen.