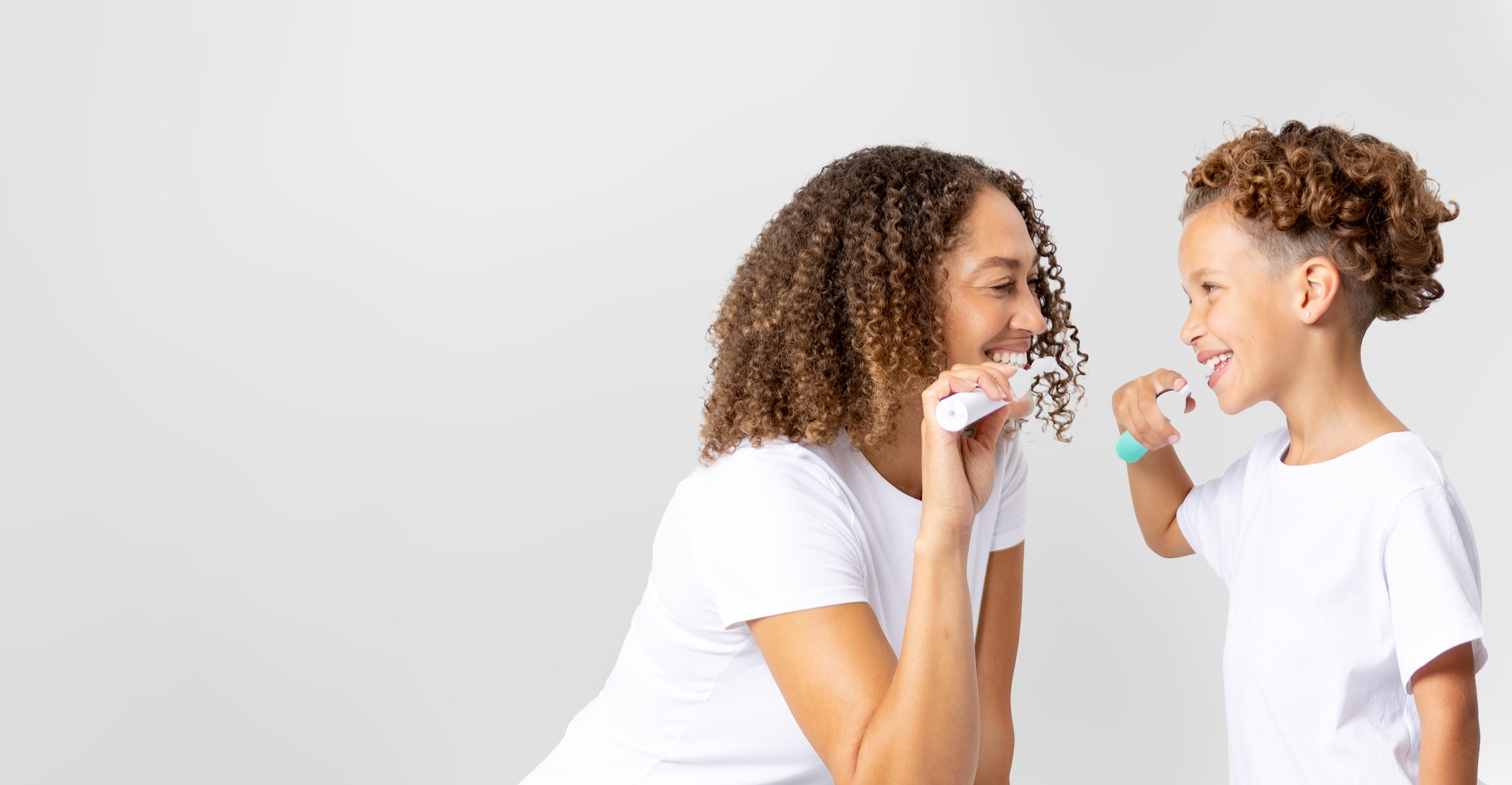 Mother's Day Gift Guide 2023
If you're looking to make the special lady in your life smile this Mother's Day, you've come to the right place! As Mother's Day approaches on March 19th, we've curated a list of oral care goodies for your mother, or mother figure whoever that may be in your life. Make her smile this Mother's Day with our ultimate bundles & gifts. Don't forget, it's a great time to also treat those mums to be with our pregnancy care range! Order by March 13th in time for guaranteed delivery for Mothers Day.
Sonic Toothbrush
One of our hero products, the Sonic Toothbrush is perfect for anyone who wants to up their oral care game! It is gentle and effective in removing plaque and discolouration, ensuring an amazing clean and, in turn, long term oral health. The handy 2-minute self timer ensures you're brushing for the recommended time, and the 3 various settings - Clean, Sensitive & White - ensure there's a setting to suit every need. The Sonic Toothbrush also has a long battery life and comes with a handy travel case, so it's ideal for someone who's always on the move. You can also purchase our pre-printed "MUM"in Rose Gold, Lilac & White for €120.
Our Limited Edition Morning Lilac Sonic Toothbrush would make the perfect gift this Mother's Day. Don't forget to personalise for that extra touch and make them smile. 
Bundles
All our bundles are carefully selected with the perfect products for a stunning smile, with options to suit all budgets. 
Mother's Day Self-Care Bundle
A smile is the greatest accessory anyone can wear, and our "Mother's Day Self-Care Bundle"  has everything your sister, mom, daughter, wife, bestie, girlfriend, or cousin needs for a brighter, whiter smile this Mother's Day. This bundle contains Teeth Whitening Powder with Diamond PAP+ for instant whitening results, a full size Toothpaste for Teeth Whitening, Mouthwash for Whitening Teeth for a fresher, brighter smile, and our Teeth Whitening Pen which is the perfect handbag accessory to whiten teeth while on the go! All of this is included in our gorgeous Silicone Spotlight Travel bag, the perfect size to store your oral care essentials at home or on the move. The Mothers Day Self-Care Bundle is worth €98 now available for €65
Mothers Day Ultimate Care Bundle
If you're looking for the ultimate Mother's Day package with our all Oral Care must-haves, shop our Mother's Day Ultimate Care Bundle worth €158 now available at €149. This fabulous set includes our Rose Gold Sonic Toothbrush and a 9 month supply of brush heads, our Teeth Whitening Powder with Diamond PAP+, & finally our Toothpaste for Total Care. This luxurious oral care bundle will be sure to have them smiling from the inside out!
Mum To Be Gift Set
From growing a little person inside you, to looking after them when they arrive, your oral care is an essential part of mother and baby health and happiness. That's why we created Spotlight Oral Care Pregnancy Toothpaste, formulated specifically for expectant and breastfeeding mothers. Using active, effective and safe ingredients, and supported by Folic Acid, our toothpaste offers total oral care protection for mother and little one, so you can focus on those precious days. Our wonderful "Mum to be Gift Set" includes our beloved Rose Gold Sonic Toothbrush, Spotlight Oral Care Pregnancy Toothpaste, Pink Jade Roller and a Pink Eye Mask.
Professional LED Teeth Whitening System
The Spotlight Oral Care Professional LED Teeth Whitening System is the perfect way to whiten teeth at home. Achieve a whiter smile with our clinically proven, zero-sensitivity LED Teeth Whitening Kit. Dentist level results in just 30 minutes. This kit has a clinically proven formula, and our LED device uses 6x more LED lights vs traditional devices.
Each kit contains a 10 Day Supply of PAP Pro Whitening Strips and also includes a full size PAP Pro Teeth Whitening Pen. So, give the gift of a bright, confident, photo-ready smile this Mother's Day with our LED Teeth Whitening System.
 We hope this gift guide will help you find the perfect gifts to show how much you care this Mother's Day. You can find all our Mother's Day gifts here.
Happy Mother's Day from Lisa, Vanessa, and all the Spotlight Oral Care team x