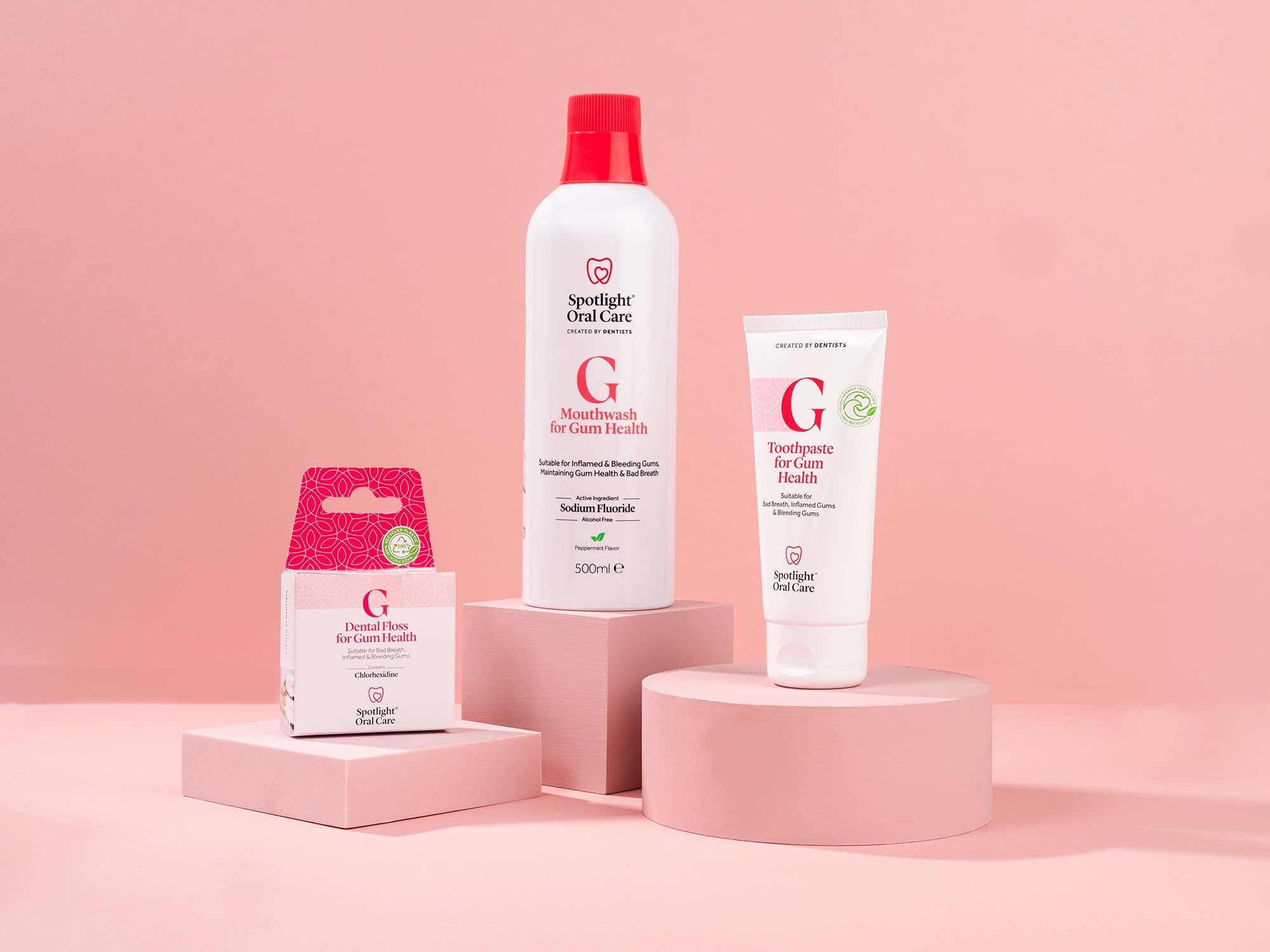 Hello Health Gums; New Mouthwash for Gum Health
When it comes to gum health, receding gums is by far the biggest pain point and a problem for many of us. If you experience inflamed and bleeding gums, bad breath and are seeking to improve your overall gum health, look no further! We have just the solution for you.
We have a Mouthwash for Decay and Teeth Whitening Mouthwash, now the time has come to reveal that our new Mouthwash for Gum Health is available online now after many requests. Using the active ingredient Sodium Fluoride, this formula can be used twice a day to help maintain healthy and happy gums. Simply shake well before use and rinse the cap full (around 10ml) for one minute and spit. No need to rinse as the active ingredient will continue to improve gum health the longer it's left on the gumline. 
Our customers have stated that they love our mouthwash because it's alcohol free, fresh and not harsh tasting. The peppermint flavour is a refreshing clinically proven formula that is incredibly popular among our customers. Alike our other mouthwashes, this 500ml solution is Vegan, PETA Approved and 100% recyclable. 
If your gums need that extra TLC, we've also launched a Gum Health Bundle including: Mouthwash for Gum Health, Toothpaste for Gum Health, a Bamboo Toothbrush and Dental Floss for Gum Health. These products combined will really benefit your gum line instantly to restore your gum health back to what it should be.