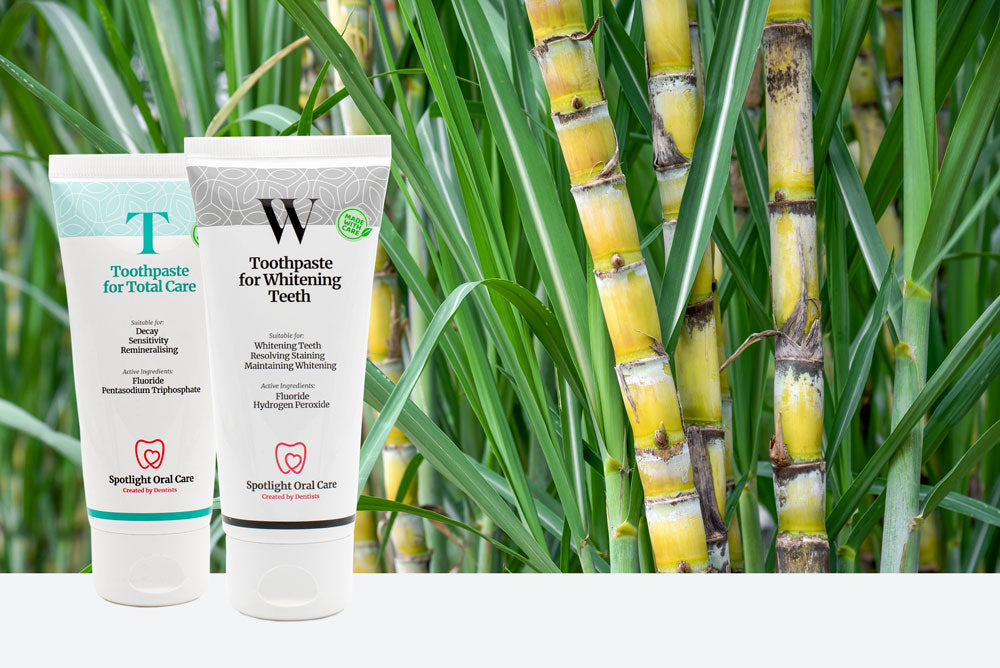 Veganuary
January is Veganuary Month where many people across the globe take the plunge and make the change for 31 days. At Spotlight we create and produce products for oral care needs which are manufactured ethically and we are
100% cruelty free and vegan
. 
Venanuary doesn't need to just be about your food intake -this year, why not make a simple change in your everyday routine and use vegan oral care products. Each person's consumption of products affects our planet and by using a brand that believes in
sustainability, collectively we can make a huge difference.
Aside from helping our planet, our products are essentially beneficial for your health. Our products include clean and active ingredients, which will add to your overall health while cleaning your teeth effectively while helping with dental concerns. 
Many people would
never think to look
at the ingredients that are in a product such as your toothpaste or mouthwash - which we use twice a day everyday. When you think about it, we should all be checking exactly what is in products we are consuming daily.
Our products are free from any nasty or toxic ingredients. Harmfree oral health which adds to your overall well-being.  This Veganuary make a change and use a brand that you know has not contributed to any animal testing and has reduced your carbon footprint. Our products are available to order off our website. We are also available in Boots stores, Tescos, Dunnes Stores and selected pharmacies nationwide.
Don't forget you can save 15% off your order when you sign up to our newsletter on our website