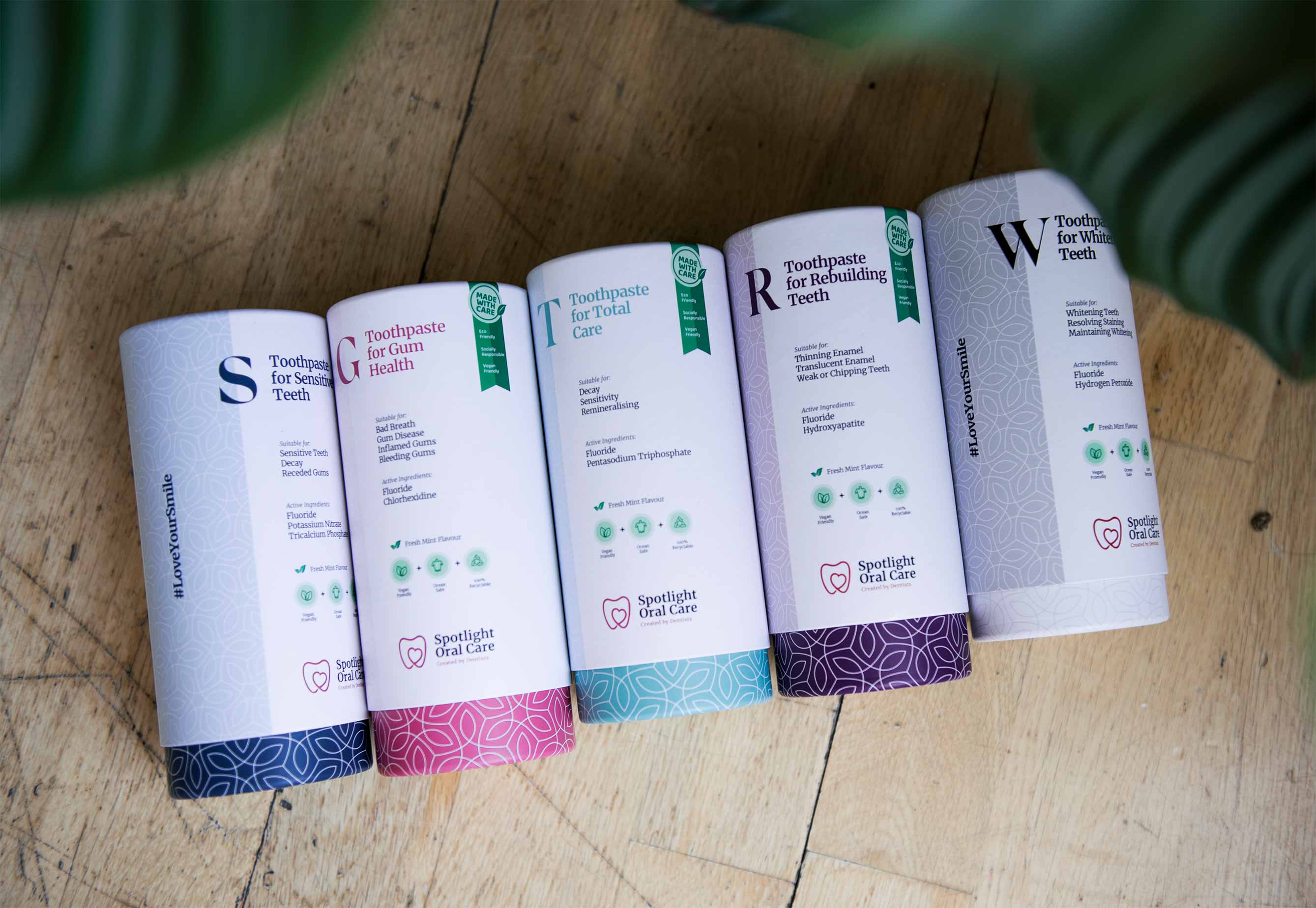 5 things you didn't know about your oral care products
Use the code 
SOC25
 for 25% off your order! 

    You shouldn't take a 'one size fits all'                      approach to toothpaste
Oral health varies from person to person, the same as every other aspect of your health. No one toothpaste will meet each individual's needs. We would advise using a toothpaste that is specifically designed to meet your individual needs and improve your overall oral health. Whether you want to focus on sensitivity, enamel erosion, gum inflammation, or decay, for example, your toothpaste should contain the active ingredient to target those specific needs.
    Brush your teeth before you eat first                        thing in the morning and last thing at night
It's a common misconception that you should brush your teeth after you've had your breakfast in the morning, but in fact, its best practice to brush your teeth before you eat first thing when you wake up!   
Also, be sure to brush your teeth last thing at night after you've finished eating and drinking for the evening. You want the active ingredients from your toothpaste to embed in the teeth overnight.
    You shouldn't use mouthwash after                        brushing your teeth
We don't recommend using mouthwash directly after brushing your teeth simply because you will wash away the active ingredients embedded from your toothpaste. 
Instead, we would advise waiting at least an hour after brushing to use your mouthwash. We always say it's best to use it at lunchtime or throughout the day. 
    Brush your gums as well as your teeth!
You shouldn't just brush your teeth, you should brush your gums. Your gums are where the plaque starts to grow. Plaque can form along the gum line and grows down to the tip of the tooth, which is why it's so important to brush at an angle half on your gum and half on your tooth, this will ensure proper plaque control. 
   Don't rinse your mouth out after                             brushing!
You shouldn't rinse your mouth out after brushing your teeth, your toothpaste contains active ingredients that we want to embed and dissolve into the tooth surface so if you spit and then rinse you're washing away all those active ingredients. 
You should leave the toothpaste in your mouth for extended protection against decay and gum disease!