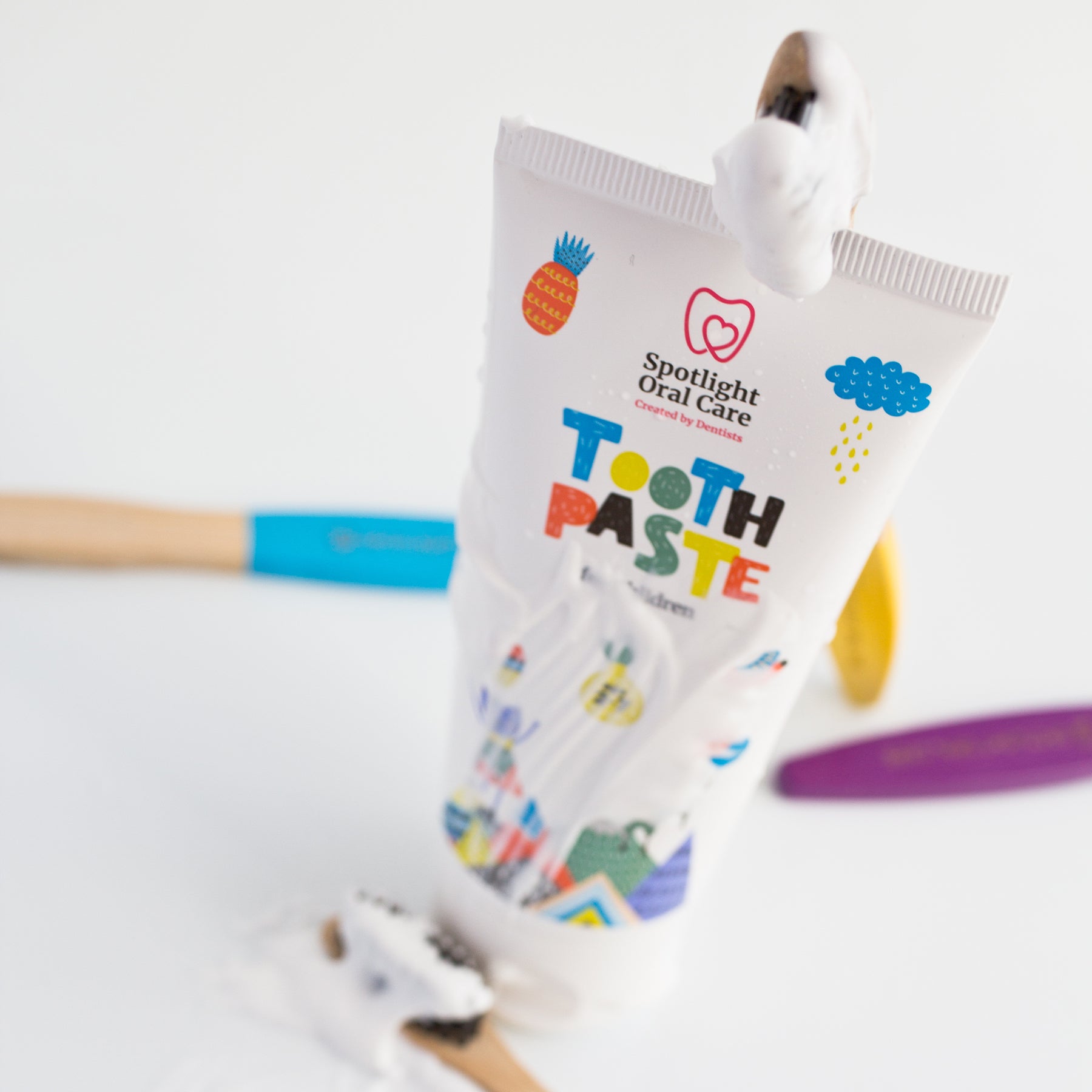 Back to School Brushing Routine
Looking after your teeth and gums starts right from the day you get your first tooth, so it's vitally important to build a strong oral care routine for your child to take into adulthood.
With kids going back to school this month, now is the perfect time to get back into routine! 
With early mornings and an earlier bedtime, this is a great opportunity to establish a good oral care routine with your children. If you feel like oral care is an area that could use some improvement, we want to share some tips and tricks to help you work on their daily routine. 
 Brushing twice a day
Brushing should be done twice a day, try to give yourself more time than you think you'll need starting out as you want to let them try brushing for themselves. That extra few minutes will help  them get used to the toothbrush and give them the freedom to try it out for themselves. Although you may need to do it for them in the end to ensure their teeth are getting brushed effectively! 
  Make it fun so they're not overwhelmed 
Having that extra time will ensure you're not stressing or rushing to get it done and out the door, especially at the start! It will become super quick once you get into a routine but it is good to give them some play time starting out so they're not overwhelmed by it all. You want it to seem like something fun to do, not something they're forced to do. 
 Try to keep the time consistent 
When working oral care into your kids every day routine, it's good to try to keep it consistent so it's not coming as a shock to them when it's time to brush those little teeth! We recommend brushing before they get dressed as it can get quite messy between spitting and rinsing and everything in between! 
 Ensure their toothpaste has fluoride 
Children's toothpaste will have a slightly lower amount of fluoride and a milder minty taste,which is ideal for them, as their taste buds are very sensitive! If you're using an adult toothpaste it will have a higher concentration of fluoride but the taste will also be a lot stronger which is why a kids paste is a great option!
  Always supervise them when brushing 
We always get asked if children can use our sonic toothbrush and the answer is yes -from about 7 onward! We advise that you still ensure they're supervised when brushing, especially with an electric toothbrush. Most children love using a sonic as it makes them feel adult-like but keep it on the sensitive setting when they're starting out and ensure they're brushing effectively. 
Nailing your child's oral care routine will take time and patience but once you get into the swing of it, it'll be like clock-work! 
We've also got practical advice and product recommendations for children of all ages from toddlers to teenagers in a previous blog which you may find useful when deciding what the best options are for your child's individual oral health needs.