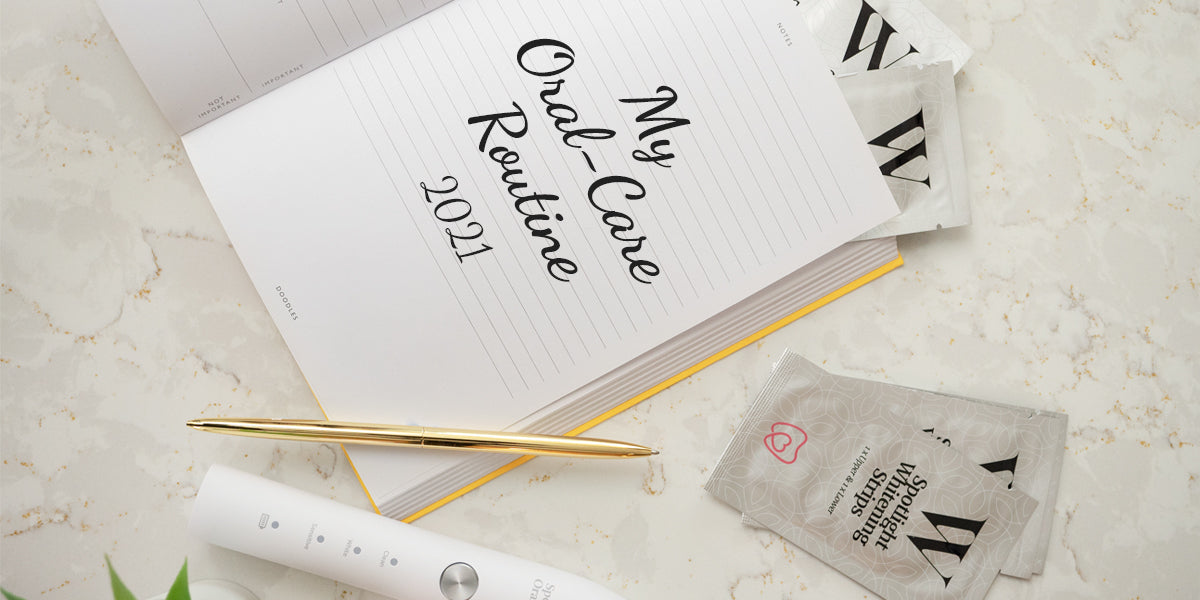 Challenge: 2021 resolutions
Every year as December comes to a close, we set resolutions and goals for the new year. Typically, goals include eating cleaner, working out, setting routines, saving money, etc.
As nice as these sound, they often do not last very long! Spotlight Oral Care wants to help our friends out, so we are challenging you to an attainable and realistic 2021 resolution that will become seamlessly integrated into your life. 
While many people have a regimented skincare routine, some of us lack an oral-care routine. In a recent study, an alarming 58% of people do not floss at all and 92% would floss more often if it was easier. There are so many benefits and reasons as to why flossing should be incorporated into your daily routine, which you can read about in our recent blog here.
Implementing an oral-care routine is fairly simple!
Step 1: Brush your teeth for 2 minutes each morning and evening–we recommend brushing with our sonic toothbrush for a deep clean
Step 2: Floss! Either with dental floss or a water flosser, make sure you floss after brushing your teeth each morning and evening
Step 3: As you're unwinding in the evening, use our whitening strips after steps 1 and 2 to boast a white and bright smile! 
Our challenge to you: floss twice a day for 21 days. Once you break 21 days, flossing will become a part of your morning and evening routine, without a thought!
Keep us updated on social media if you accept this challenge!