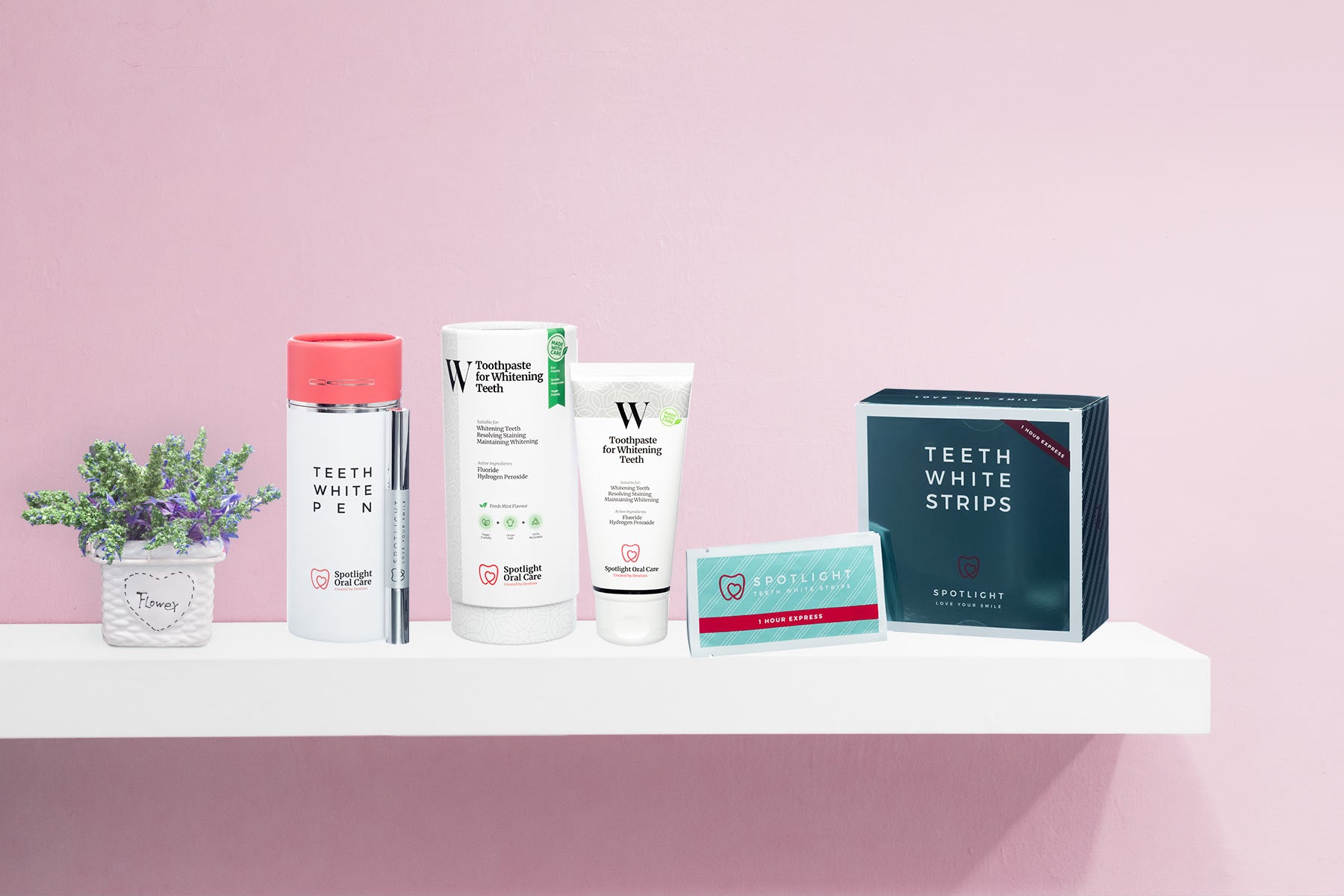 ❄️Maintaining your Pearly Whites for an Extra White Christmas❄️
The festive season is upon us and we're sure many of you are very excited to enjoy some time off to spend with your friends and family. Christmas is a busy time of year, we do a lot of visiting and might catch a quick tea/coffee while doing our last minute shopping. We indulge in nice things such as red wine, hot chocolate, sweets and many other rich foods - and rightly so! It is really important to enjoy yourself and we should do this while being mindful in maintaining our pearly whites. If you can, try and drink as many rich drinks through a straw!
Products that will help you maintain your pearly whites this Christmas season: 
Our Teeth Whitening Strips. A 2-week course of whitening strips that you wear for one hour daily - it might sound like a long time to keep on but they stick onto your teeth quite tightly to ensure the active ingredient Hydrogen Peroxide is getting right in there and doing it's work. Coming up to the holidays, there are plenty of nights out and too many picture opportunities to show off your White Spotlight Christmas Smile 😄
Adding our Whitening Toothpaste and Whitening Mouthwash or Whitening Pen while completing your 2-week Whitening course of strips will maximise it's results. All of our Whitening products contain the active ingredient Hydrogen Peroxide, which is clinically proven to whiten teeth 😍
We know that the last thing you might want to do after a long busy day or a night out catching up with friends, is to come home and brush your teeth. But it is so essential to brush your teeth twice daily for 2-3 minutes each time and if you use our whitening paste, you can help erase any staining you might have acquired during the days/nights festivities!  
All of our products are of course available to order on our website www.spotlightoralcare.com and we are also available in Boots, Tescos, Dunnes and pharmacies nationwide.
Have a lovely Christmas, L & V xx