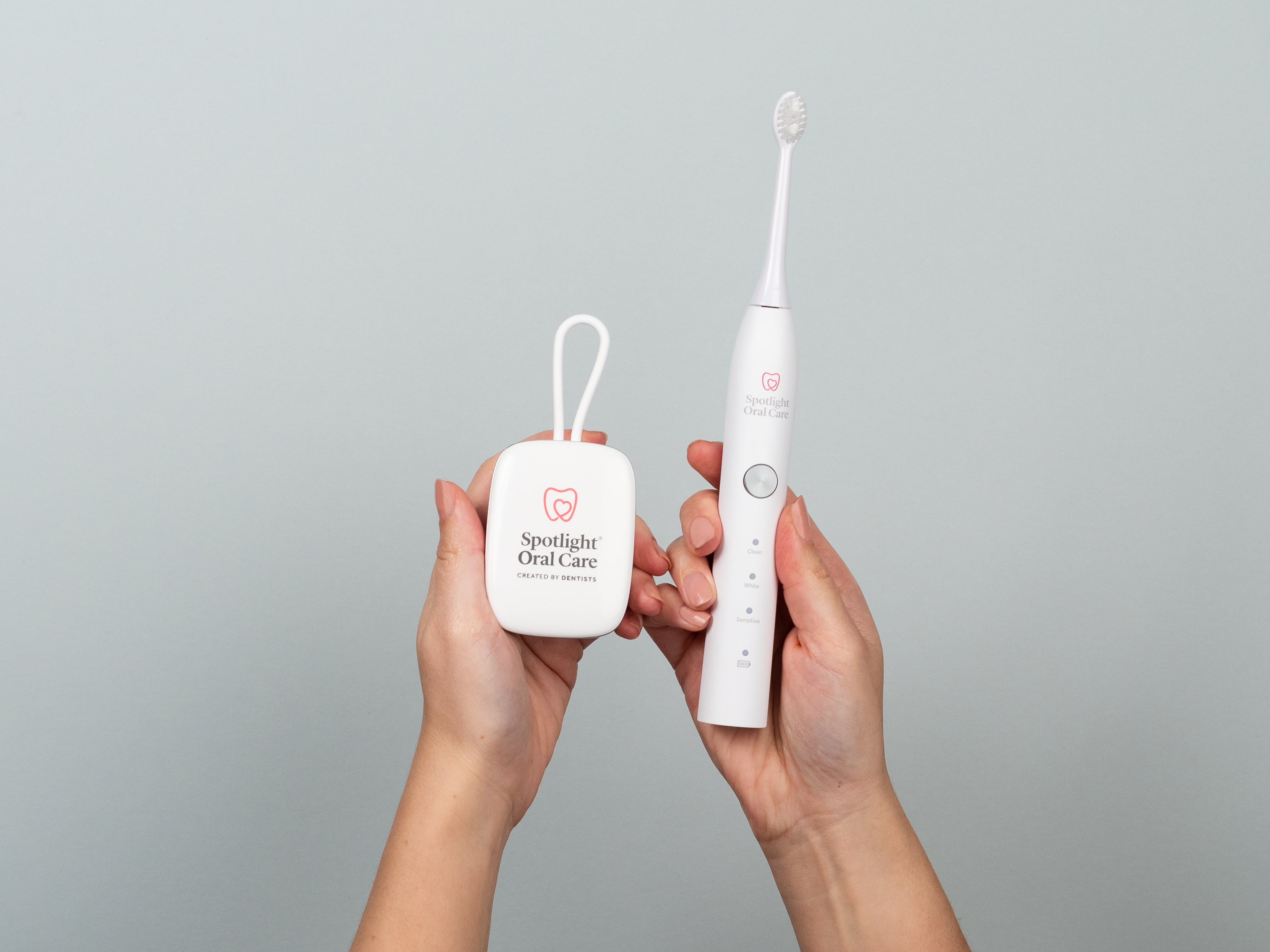 Introducing our New UV Sanitiser
Did you know that more than 100 million bacteria can harbour on an uncovered toothbrush? Every time you flush the toilet it sends a spray of bacteria into the air meaning that your toothbrush that you use twice a day, every day becomes riddled with bacteria. 
At Spotlight Oral Care, your health is our priority and we want you to stay healthy when it comes to your daily oral care routine. The lining of your mouth is 50 times more absorbent than your skin so whatever is consumed will go straight into your bloodstream. 
Originally Dr. Lisa and Dr. Vanessa Creaven designed the UV Sanitiser for Kids as they tend to be more playful with their toothbrush which can spread germs. After high demand they created a UV Sanitiser for adults with the only difference being the design. The UV device is compatible with any electronic, sonic or manual toothbrush and we recommend using it once a week but of course this is up to personal preference. The UV Sanitiser for adults and the UV Toothbrush Sanitiser for Kids are both €34.95 and are available online now. To clean the device, simply use a soft, dry cloth and clean on a regular basis. 
How to use:
Swipe right - slide the sanitiser right to open and pop in your toothbrush

The blue UV light will active - wait 5 minutes for your toothbrush to sanitise 
If you're feeling under the weather or have tonsillitis the UV Sanitiser is great to refresh your Sonic Toothbrush without the need to change your Replacement Head on your Sonic Toothbrush. We recommend changing your replacement heads every 3 months and cleaning your Sonic Toothbrush Replacement Heads daily to stay healthy. This is a great device for on the go and will keep both yourself and family safe from bacteria.